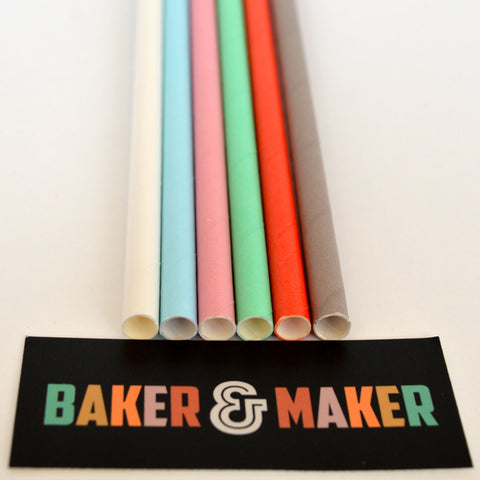 Straws: Plain Colours - Packs of 25
Old fashioned paper straws in a range of colours and designs - these plain, solid colours make a great statement on their own or combined with some of the other designs such as stripes, stars or spots. Great for linking other colours in a theme.
Use them for drinks - these look fantastic with our school milk bottles, crafts, cake pop sticks or poles for cake bunting - made from high quality, sturdy, strong paper they don't go soggy. 
We have 105 different designs and colours, listed in the following categories to help you choose:
- striped
- triple striped
- polka dots
- big spots
- hearts
- stars
- chevrons
- extra fat neon smoothie straws
- other which include bamboo, vertical stripes, Liberty prints and more!
We have matching paper bags for some of the straws, particularly the stripes, spots and chevrons.