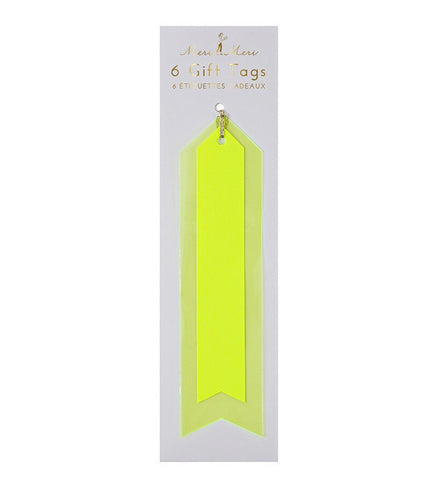 Gift Tags: Neon Yellow Vinyl - Pack of 6
A set of dynamic vinyl gift tags embellished with metallic gold thread that come in neon yellow. They come in 2 pieces, the upper piece has a paper underside for writing your greeting. Also available in neon pink.
Pack contains 6 gift tags.
Tag size: 1 x 6 inches.
Pack size: 2 x 7 inches.