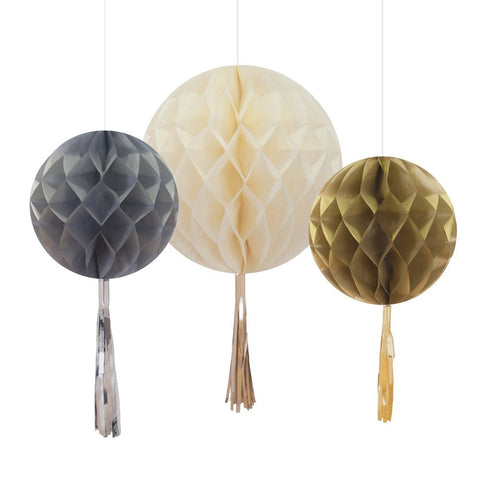 Honeycomb Decoration: Metallic Tassel - Pack of 3
These gorgeous new metallic honeycombs come in sumptuous rich colours and an added touch of glamour with metallic tassels.


3 in a pack:


- 28cm cream Honeycomb with silver tassel
- 23cm gold honeycomb with gold tassel
- 18cm silver honeycomb with silver tassel.

Ribbon to hang included.