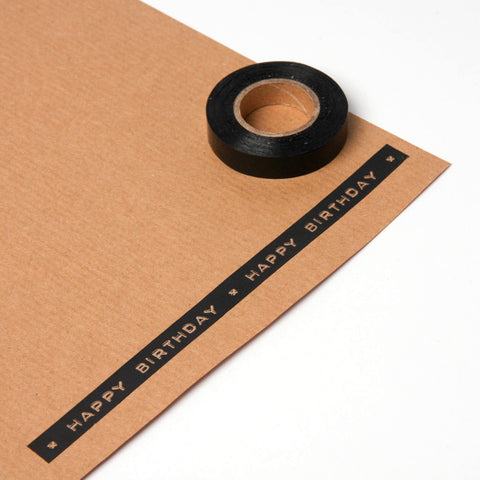 Tape: Typewriter/Dymo - Happy Birthday
We love this retro tape - it reminds us of old typewriters but also those old dymo labelling machines - we've got a new fangled digital one but it's not the same!
This "Happy Birthday" tape provides 25m of stylish tape that will add a great touch to any gift - even just plain old brown paper and this would create a fantastic effect or use it to make your own cards or all sorts of crafts, decorating and wrapping.
Note, the type is clear, not white, so if you're using on different coloured paper then the text will be the colour of the underlying paper or material which gives a lot of scope to create different effects!