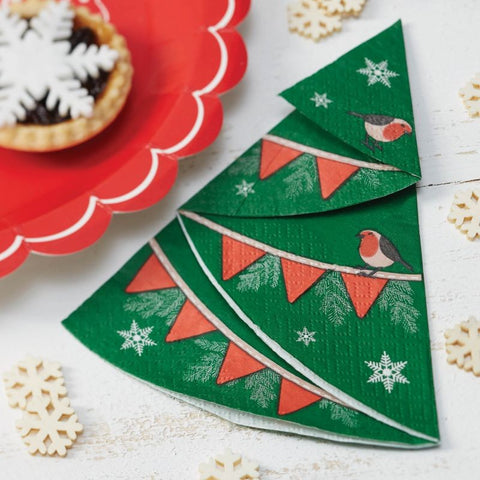 Napkins: Festive Christmas Tree Shaped - Pack of 12
Catch those Christmas crumbs with these festive Green Christmas Tree Napkins!
These napkins come complete with a clever Christmas tree fold-out design, bunting and robin included; creating that festive, merry feeling for any Christmas occasion.
Each pack contains 12 napkins and measures 16cm folded in their tree shape. They measure 22cm in height and 24cm in width when opened out to create a circle.