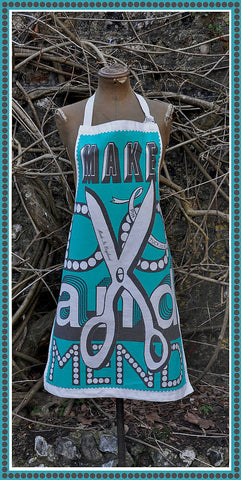 Apron: Make Do & Mend
Beautiful apron by Mary Fellows, designed and made in England! A gorgeous gift....maybe even to yourself!
Each apron comes individually cello bagged with a lovely gift tag.
They are screen printed on 100% cotton and approximately 86 x 61cm. Machine washable.
Design also comes as a tea towel.